Our service is catered to reclaiming leaked hydraulic oil whereby the removal of emulsified water and dirt contamination is critical. The reclaimed hydraulic oil leaving our
read more
Purified Lubricants, Inc.
Nationwide Service
Providing Oil Reclamation Service Since 1982
Oil never loses its lubricating properties. It calls for the removal of solid contaminants, water, and re-blending of additives.
Purified Lubricants provides these services for less. For your convenience, we guarantee the highest oil quality with more value performed on-site.
With the technology to meet and exceed ALL manufacturers' ISO cleanliness requirements, we can exceed your oil specifications.
Read More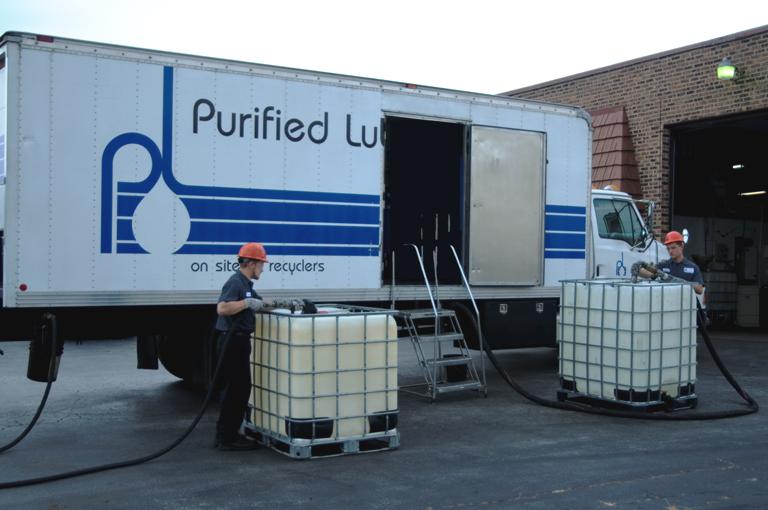 To maximize the life of your oil we identify and remove harmful contaminants. Purified Lubricants uses a vacuum dehydration process to achieve pure oil quality. We never remove oil additives with our process, instead we remove volatile contaminants such as water. Our water removal process offers many rewarding results:
During the ultra fine filtration process we use state of the art filtration technology to remove sub-micron particles from oil. Benefits of ultra fine filtration include: