Pipe
flushing |

nationwide service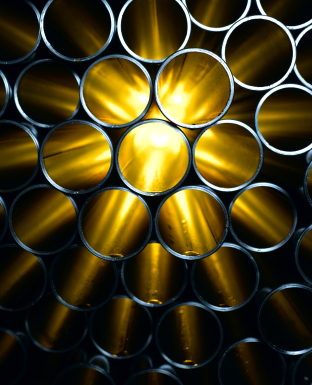 Many engineering and industrial contracting firms provide full oil system piping installations that require pipe and reservoir flushing services right before the unit is operational.  Running new fluid through piping that has not been cleaned/flushed properly may increase the chance of component failures during the initial startup.  With our hydraulic piping and system flushing services our operators are able to connect to individual pieces of piping, partially connected piping, and directly to the hydraulic reservoir.  After the cleanliness levels have been met our operators will provide a certificate of analysis on-site.
High Velocity Oil Flushing
We provide a high velocity hot oil flushing services that ensures the internal workings of the newly installed pipe to meet the established cleanliness requirements needed for new systems.
Static Pressure Testing
Prior to the flushing process we are able to provide static pressure testing services to check for leaks on welds, flanges, valves, etc.  Static pressure testing can performed on-site at the installation location therefore reducing the need to send piping off site and saving on downtime.
On-Site fluid analysis
Through the use of portable ISO calibrated particle counting equipment and moisture sensors our operators are able to continuously monitor the fluid cleanliness on-site and ensure that all piping and/or reservoirs have been flushed to the desired target ISO cleanliness level.